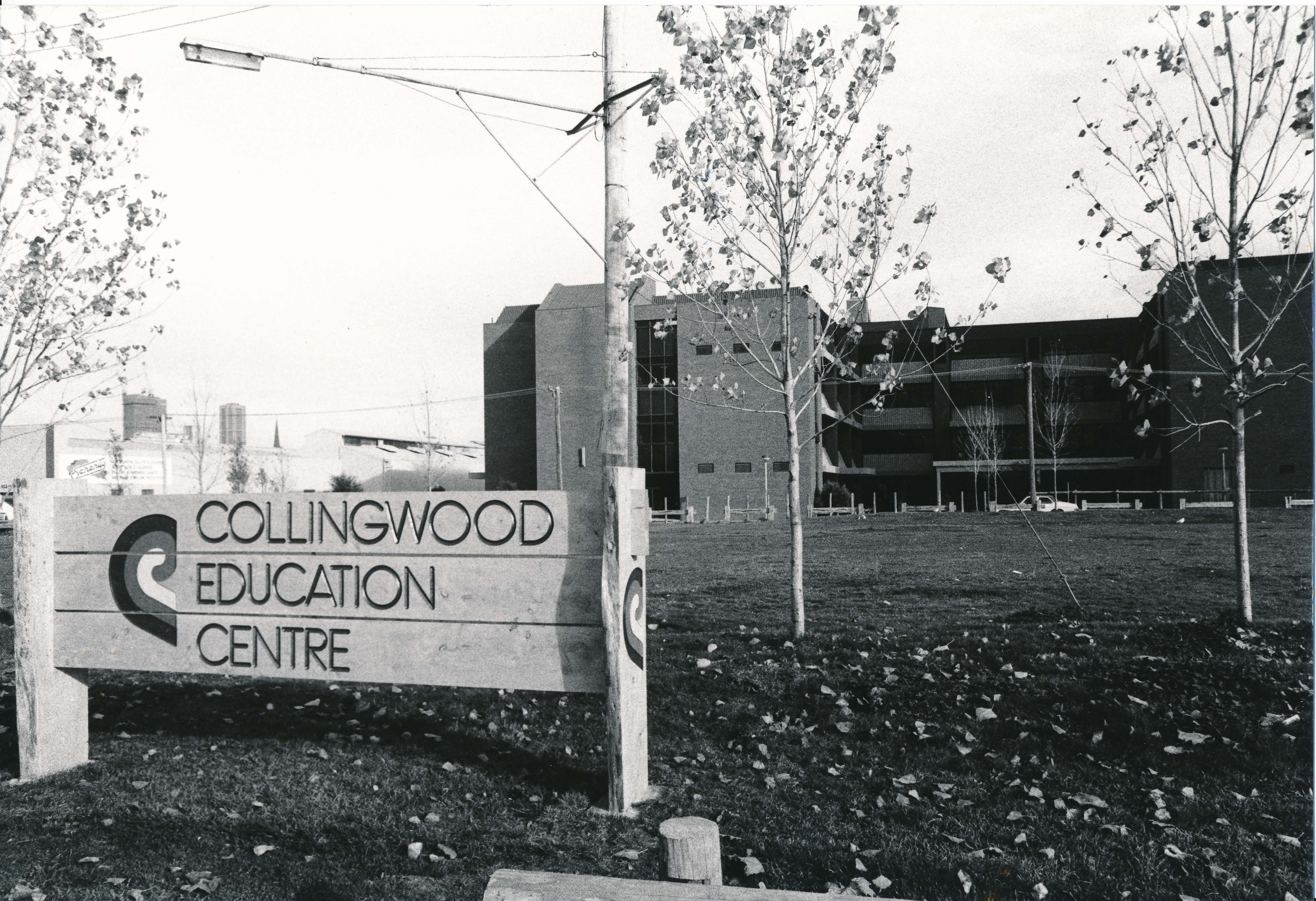 Collingwood College's progressive ideas of education did not always meet with success in its early days but today it is well known for its embracing of alternative forms of schooling and encouragement of child-centred and community- and arts-based learning. It includes various options for schooling in addition to the mainstream Victorian stream: Reggio Emilia and Steiner streams; VET (Vocational Educational Training) subjects undertaken at a variety of further education institutions; a kitchen garden program; and the opportunity to undertake diverse electives through partnerships with schools in adjacent suburbs.
The school continues to place emphasis on its values of community, both within the school and in the broader suburb and beyond. This is highlighted by the involvement of parents with the school, its parent and community volunteers and the participation in and organisation of events that are inclusive of the wider public, including community fairs and the use of facilities for local groups and further education.
Unlike during the nineteenth and early to mid twentieth centuries, the suburb itself has a relatively low number of school age children: the number of households with children living at home was only 19.7% in the 2011 census, compared to the 44% average of metropolitan Melbourne. But its programs attract families from all over Melbourne and its student body reflects the demographic and socioeconomic diversity of the suburb itself and the city as a whole. While this is a distinct advantage in ensuring diversity, it does mean that many of the children do not live in the immediate area and thus reduces opportunities for socialising outside school for both children and their families.
It is a relatively small sized school, with approximately 700 students across primary and secondary levels. Nearly a third of the student body is made up of those who come from homes where a language other than English is spoken. As with the suburb itself, the school has a small Indigenous population but awareness of Indigenous issues and history is an important element of learning.
Both parents and students interviewed for the project expressed that the school's values of community, the progressive nature of the education program, the diversity of students, and emphasis on inclusiveness were some of the primary factors that attracted them to the school initially and that they continue to value highly.
The part that I love about this school is that you don't have to hide who you are. Like we have everybody here, we have people from very rough backgrounds, people who live the luxury life, people with many problems … but you're all accepted here – once you're here you're a part of it like a blank space unless you wish to tell anyone. (Student)
[On whether racism is an issue:] Not so much at this school because we have people from everywhere. I mean I don't know like … I'm sure there's people [attending the school] who have been bullied … about the colour of their skin or if they can't speak English as … but I don't see it as much at the school. (Student)
Her teachers are a huge influence on her. She has some fantastic people in her school, like some of her teachers who are unbelievable role models, so encouraging and really good people. [She] talks about them all the time. (Parent)
As soon as you go into the school you feel there's a sense of community … there's … a very active group that is very engaged in their community. … And [this is] great for kids, … to see that's something … happening in the school as well. (Parent)
Save
Save
Save